IAKS Nordic announces its next online event! 
On 3 December 2020 from 14.30 to 16.00 (GMT+1), in a free webinar, we have gathered three of the foremost people in their field to give specific views on: 
COVID-19 and the consequences for sports and leisure activities and facilities in the Nordic countries.
And to help answer the relevant question:
Which experiences could or should we bring into the future?
Click this LINK for registration - you will receive a confirmation by email, which also contains a direct link to the webinar, so keep it ready for December 3rd.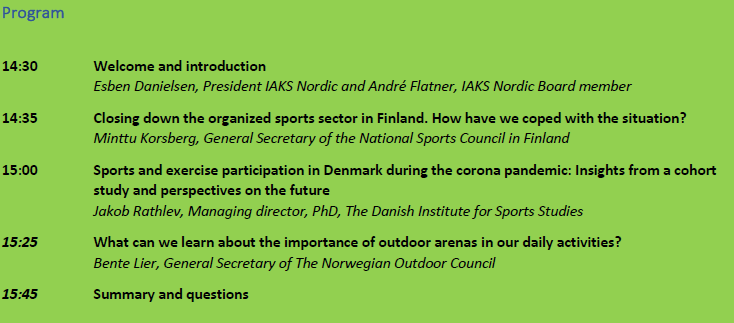 Find more information and description in the pdf document available for download here: