Bamboo playground in Yangon 
published in sb magazine 4/2023
Yangon's cityscape is characterised by a mixture of British colonial architecture, mo­d­ern skyscrapers and gilded Buddhist pagodas. The bamboo playground of the French International School of Yangon is a jungle-like play area occupying 666 m². Architecture studio Blue Temple has conceived a micro-narrative as a series of imagination-fuelled, self-directed games in a kind of parkour. The games give the children the freedom to explore a multitude of ways of engagement.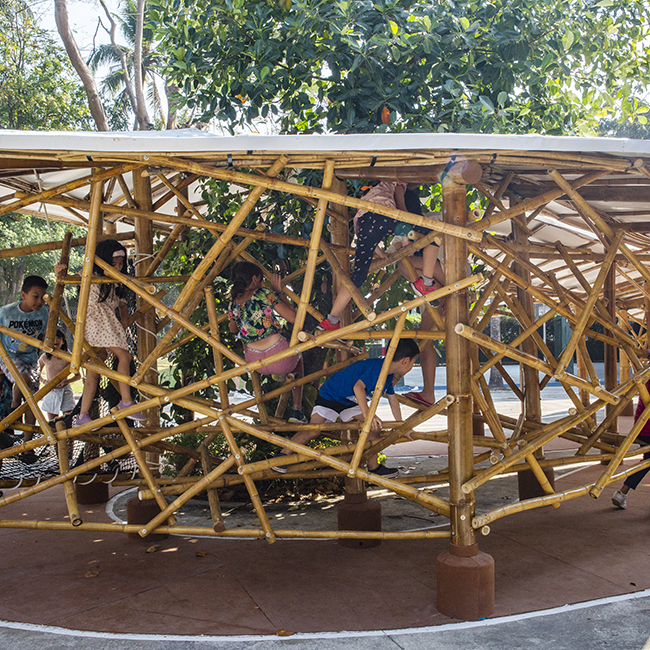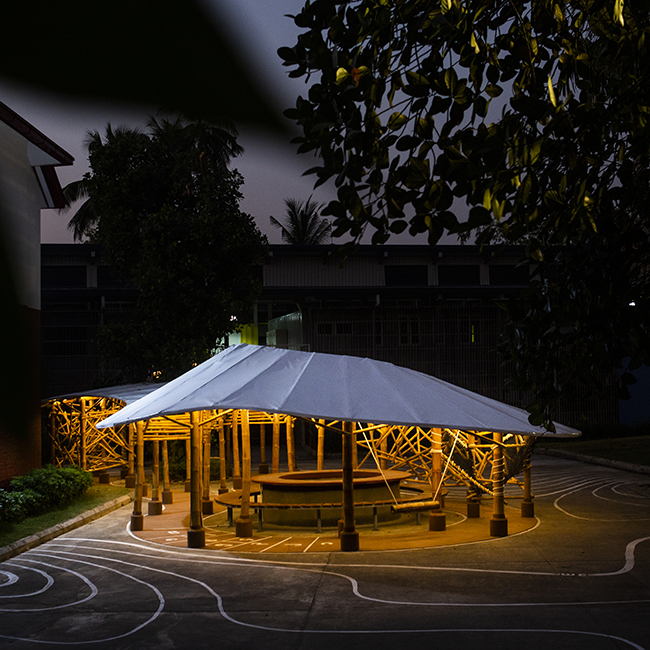 Among all the existing bamboo species accessible on the local market, tiny bamboo represents an untapped, abundant and cost-effective resource. Utilising this resource to build structures can reduce the cost of a single unit to that of a smartphone. The structure was built in collaboration with the local community.
 
Three different bamboo species were used: Dendrocalamus giganteus for the frames, bundles of Oxytenanthera albocia­liata Munro for the curved elements, and Thyrsostachys siamensis for the bracing and roof beams.
Good to know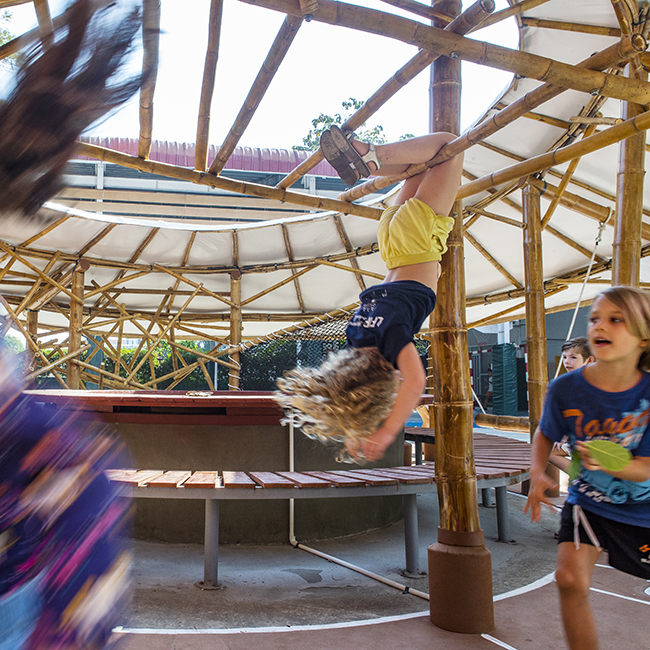 Location
Yangon, Myanmar 
Client / operator
Lycée Français International 
Joseph Kessel (LFIR)
Architect & principal designer
Raphaël Ascoli 
Blue Temple, Yangon, Myanmar
www.blue-temple.com
Author
Raphaël Ascoli
Photos
Nyan Zay Htet
Official opening
2023
Construction costs
USD 5.500
(EUR 5.000)