Ravelin Sports Centre at University of Portsmouth, UK
published in sb magazine 3/2023
The project, designed by FaulknerBrowns Architects in close collaboration with consultants Max Fordham, provides facilities for both the University of Portsmouth and the wider city. The centre combines a swimming pool, sports hall, fitness facilities and teaching space in an open and transparent building, to visibly promote health and wellbeing on campus. The design is fossil fuel-free and has demonstrated an operational energy consumption of less than 100 kWh/m2/year – a level of performance which no other equivalent sports centre in the UK has yet demonstrated.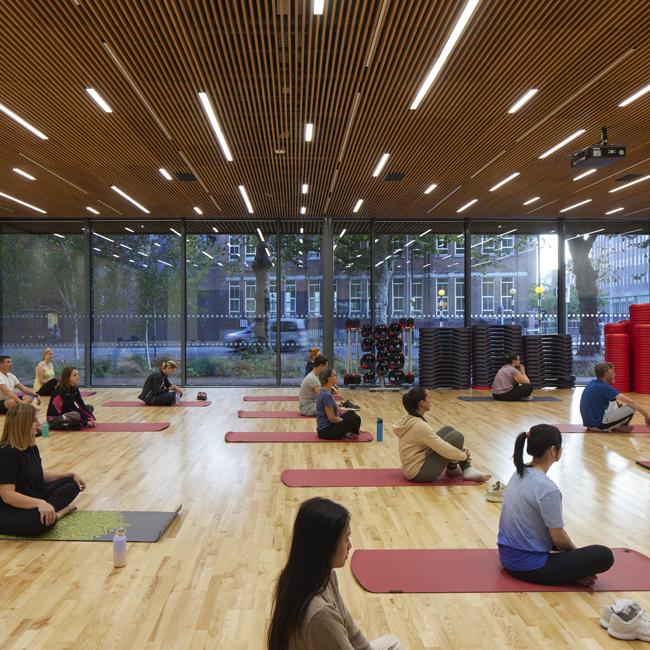 Good to know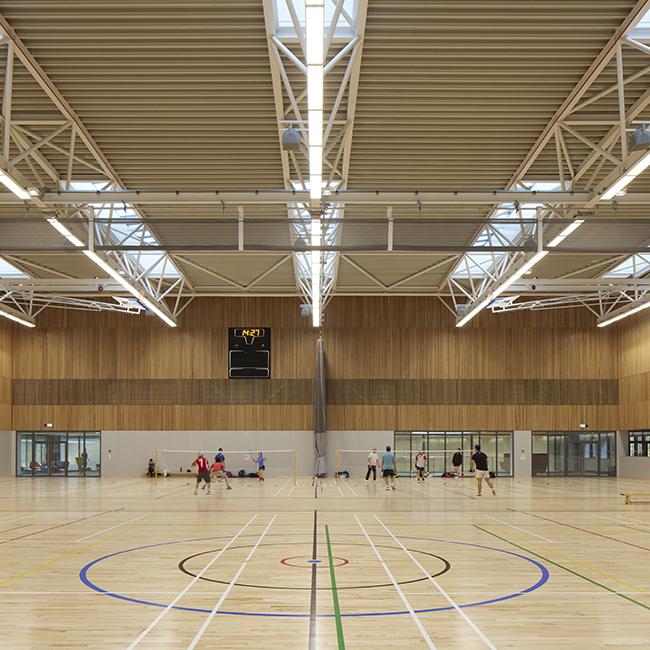 Location
Portsmouth, UK
Client / operator
University of Portsmouth
Architect & principal designer
FalknerBrowns Architects
www.faulknerbrowns.co.uk
Consultant 
(Sustainability, M&E, Lighting)
Max Fordham LLP
www.maxfordham.com
Author
Françoise-Claire Prodhon
Photos
Hufton + Crow 
Richard Chivers
Official opening
September 2022
Construction costs
GBP 57 million
(EUR 65.6 million)
Welcoming gateway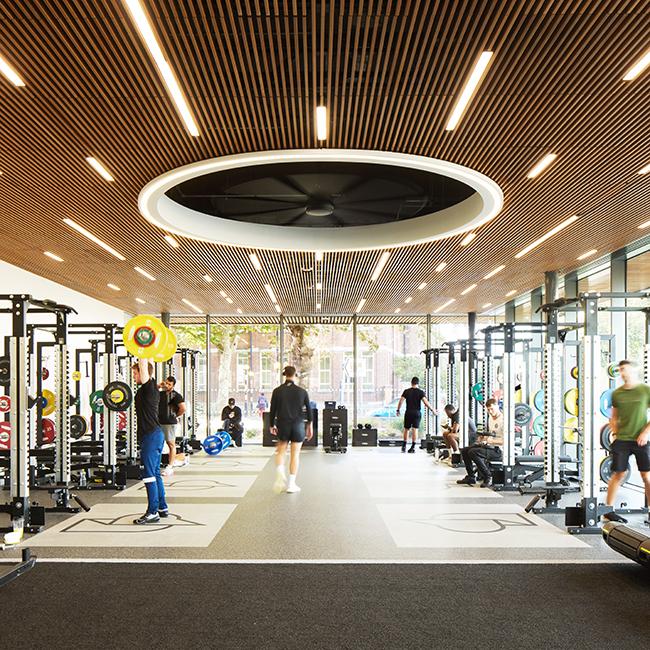 Ravelin Sports Centre is open to local people as well as students, to create a welcoming gateway into the campus from the old town of Portsmouth. Located at the edge of Ravelin Park, the fitness suite, studios and sports hall are all positioned along the more urban side of the site, while the swimming pool overlooks the park, giving the feeling of swimming amongst the trees.