The IAKS Study Trip to Greater Vancouver, Canada was the first IAKS event held outside of Europe for many decades. The study trip was based in New Westminster where delegates attended the opening event at the Anvil Centre, visited Westminster Pier Park as part of the first day tour, and ended the day with an event banquet back at the Anvil Centre.
The IAKS recognized the unique and large assembly of projects in the Greater Vancouver area that offer learning outcomes especially for those delegates attending from outside Canada.
Integrated community facilities are fundamental to the Canadian approach, and some of the components included came as a surprise to many of the delegates. Facilities such as the Edmonds Community Centre, Minoru Centre for Active Living, and Clayton Community Centre, in addition to traditional program spaces, included libraries, theatres, dynamic seniors' centres, youth centres, carpentry shops, and community kitchens. Integration applied to the planning and design as well and there was a strong relationship between the municipal government funding the project, the users who funded the project, and the facility operators. The approach to inclusive visioning, planning and design was at the core of each of the projects visited.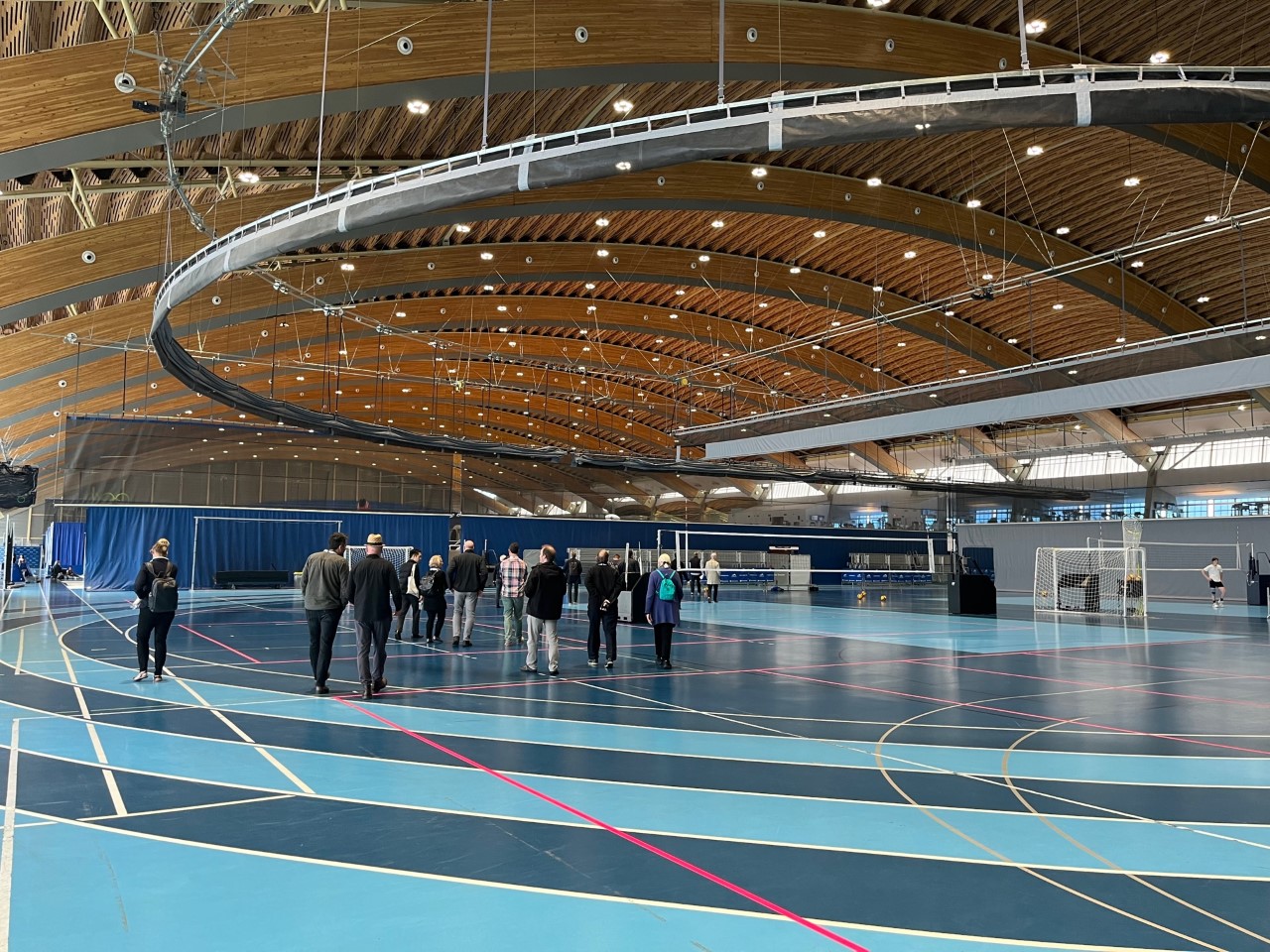 Two aquatic facilities were included on the tour illustrating a more focused programming intent. The UBC Aquatic Centre contains two 50-m pools, one for elite training and the other for student and community programs.  The Grandview Heights Aquatic Centre is a 50-m pool and a leisure pool, with a fitness centre on the second level overlooking the pool areas.
The IAKS recognized a high level of interest in making Olympic venues relevant and meaningful following the games. Two major venues were included on the tour. The first was Hillcrest Centre, venue for the Olympic and Paralympic Curling event. This project, which also includes a 50-m swimming pool, ice arena, and gymnasium, was designed to transition from a spectator-oriented project to a major non-spectator community facility, and the shift was done smoothly and without compromise. Equally successful was the Richmond Oval, site for the long track speed skating, and now a major community and elite training facility.  The Richmond Oval built on its connection with the IOC through the development of the Olympic Museum, the last element visited on the study trip.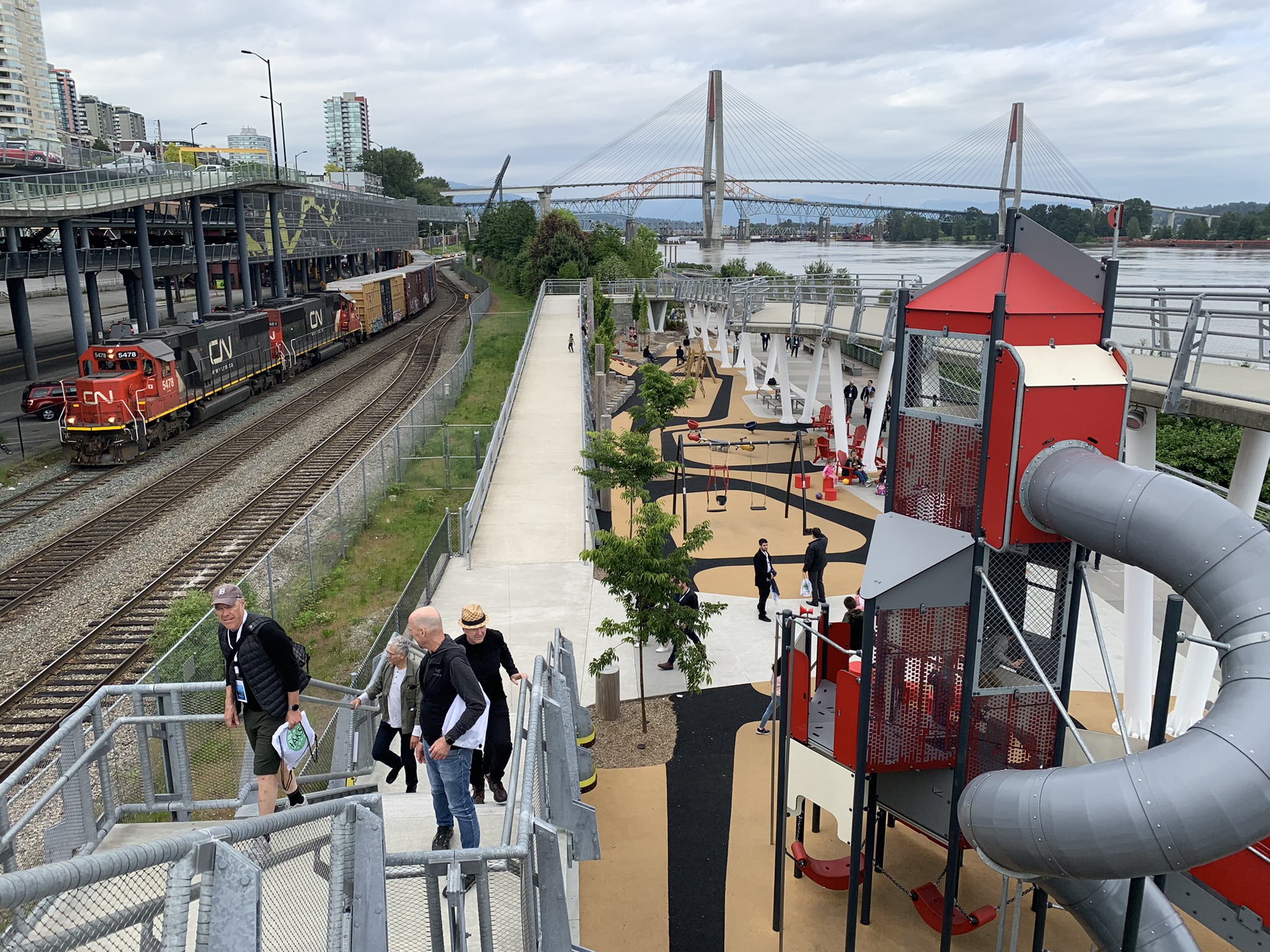 The study trip was a unique opportunity for international dialogue, and this was evident not only during the two days of tours, but of the Expert Circle meetings the following day. These enhanced opportunities for discourse provided additional value and learning opportunity for delegates. Feedback from study trip attendees has been gratifying for the IAKS which is committed to both facilitating an active world, and promoting an international dialogue of excellence.